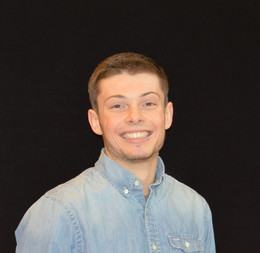 Dalton A. Deardorff; AIA Assoc.
About Dalton...
Thank you for visiting my portfolio. I successfully earned my Bachelors of Architecture (B. Arch.) from Marywood University in Scranton, PA in the spring of 2017. I am well versed in drafting and 3D computer software such as Rhino, SketchUp, and Revit as well as the rendering software Lumion and Flamingo. I am currently employed at Becker Morgan Group in Salisbury, MD.
Through extensive course work I have completed during my time at Marywood University in earning my Bachelors of Architecture, I have acquired skills in teamwork, leadership, drafting, rendering, and research. I have completed many service trips with the Habitat for Humanity as well as collaborating directly with the American Red Cross for a design studio giving me a sense of the professionalism needed to work at a high level of demand.
I have also completed my degree while being team captain for two years, on the men's golf team as a student-athlete. This position sharpened my skills not only as a leader but as a teammate. My ability to adapt to a changing game plan, as well as my willingness to receive feedback, has taught me leadership and teamwork; it has given me the practice to execute a strategy, and take on multiple tasks at one time.
Through the past 5 years I have gained experience with building materials, systems, and design under highly demanding studio settings. After acquiring these skills, I feel that I have what it takes to be an efficient partner in any firm. I am a hard worker, an excellent team player, and I look forward to seeing what I can do within the world of design in the future.